ACOUSTIC MUSIC AND SPOKEN WORD
Feed Arts Center – Downtown Kankakee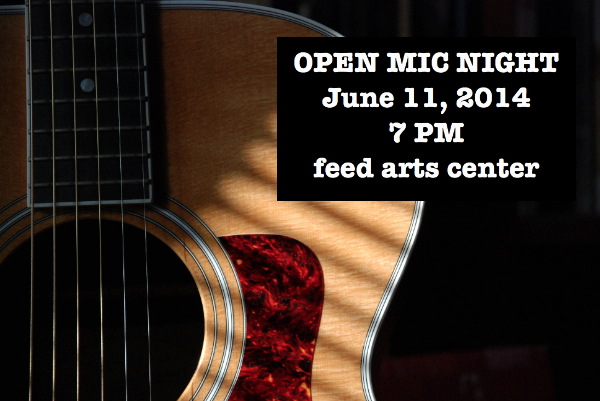 One of the principles of our singalongs is participation. We want them to be events where everyone takes part, and the division between "musician" and "audience" is thrown out the window.
Yet, there is some music that doesn't lend itself well to a singalong. Songs that are a bit more complex and unfamiliar don't always work with a large group that hasn't rehearsed.
In the interest of exploring the Folk tradition further in a format that allows for "performance" as well as group singing, on the evening of June 11th, we'll be hosting an open mic. This will be an opportunity for budding musicians to get some more experience playing publicly in an environment that is welcoming and supportive. It'll also allow "old hands" to share some of their favorite songs, try out new ones and generally get together and jam. As with our singalongs, the notion that music can be non-commercial will be paramount.
We'll also devote some time to the spoken word, welcoming poets, thespians and orators to the stage to share readings or original works.
Join us at 7 PM on June 11th for an evening of acoustic music and words of the people.